Oregon UST Operator Training & Resources
Our Certified UST Training Offerings
After passing the course, you'll receive a certificate that can be downloaded and printed for your records.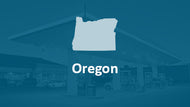 Oregon Class C Operator Training
Regular price $10.00 Sale
Quick Link to Class A/B Training Program
We recommend USTtraining's Oregon state-approved training course for Class A or Class B certification.  Access their training here:
Class C Course Description
Antea Group's Class C UST training course is available on-demand, and can be taken anytime and anywhere for your convenience. The course is self-paced, allowing you to stop and start as many times as needed. The training takes approximately 15 minutes to complete. As with most states, Class C training is facility-specific, so certification is only valid after signature approval by the Class A or Class B operator following a review of the UST system for your facility.
Note: This course must be completed within 90 days of purchase or it will expire.
UST Training Requirements for Oregon
Oregon recognizes USTtraining's on-line and classroom training program for A/B Operators. 
As for Class C operators, they must be trained before dispensing a regulated substance or assuming responsibility for responding to emergencies and our C Training course is a useful tool to get them ready.   
Reciprocity & Additional Resources
Training from other states must be approved by the DEQ. For approval, operators should contact the DEQ at:
Department of Environmental Quality
700 NE Multnomah Street, Suite 600
Portland, OR 97232-4100
(Phone) 503-229-5696
(Fax) 503-229-6124
For more information on Oregon's UST training requirements, visit: http://www.oregon.gov/deq/tanks/Pages/UST-Training.aspx.